Description
Description

Compatibility 

Installations

Reviews
Wireless Apple Carplay and Android Auto Interface Module Box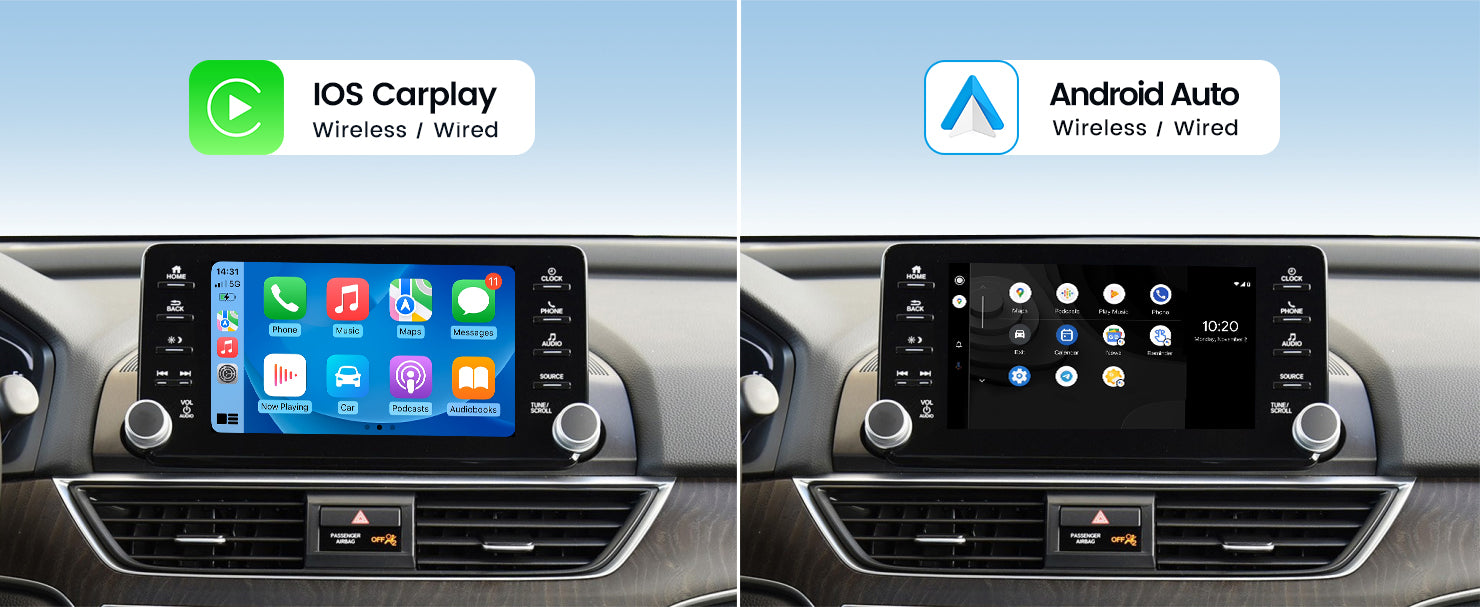 Key Features:
Easy control with Vehicles Built-in SWC/Knops
Switch Between the OEM System and Reftrofit Kits
Wired/Wireless Apple CarPlay
Wired/Wireless Android Auto
Wired/Wireless Smartphone Mirroring
USB Video and Music Playback (APE, WAV, FLAC, MP3, WMA, etc.)
Can be Connected with External Rear Camera, Front Camera
No Coding Required, Easy installation.100% Plug and Play
The Kit Includes: 1,kit;2,Power cable;3,USB cable;4,Wifi Antenna;5,LVDS cable;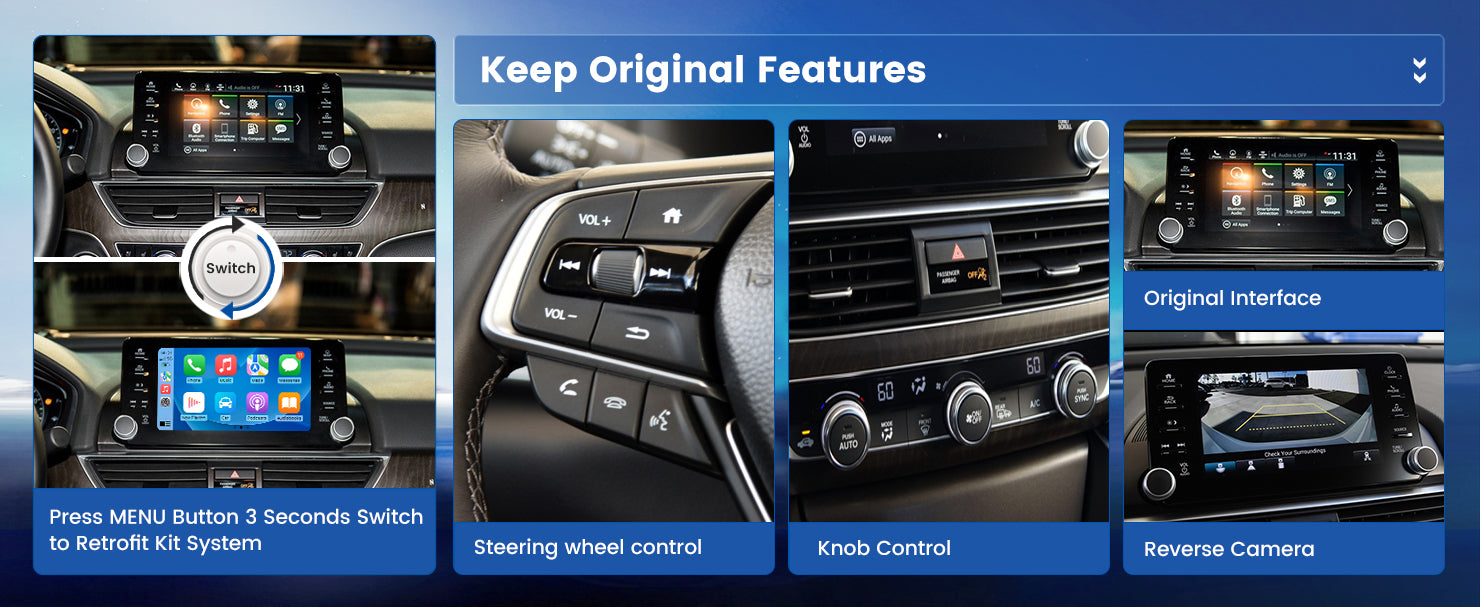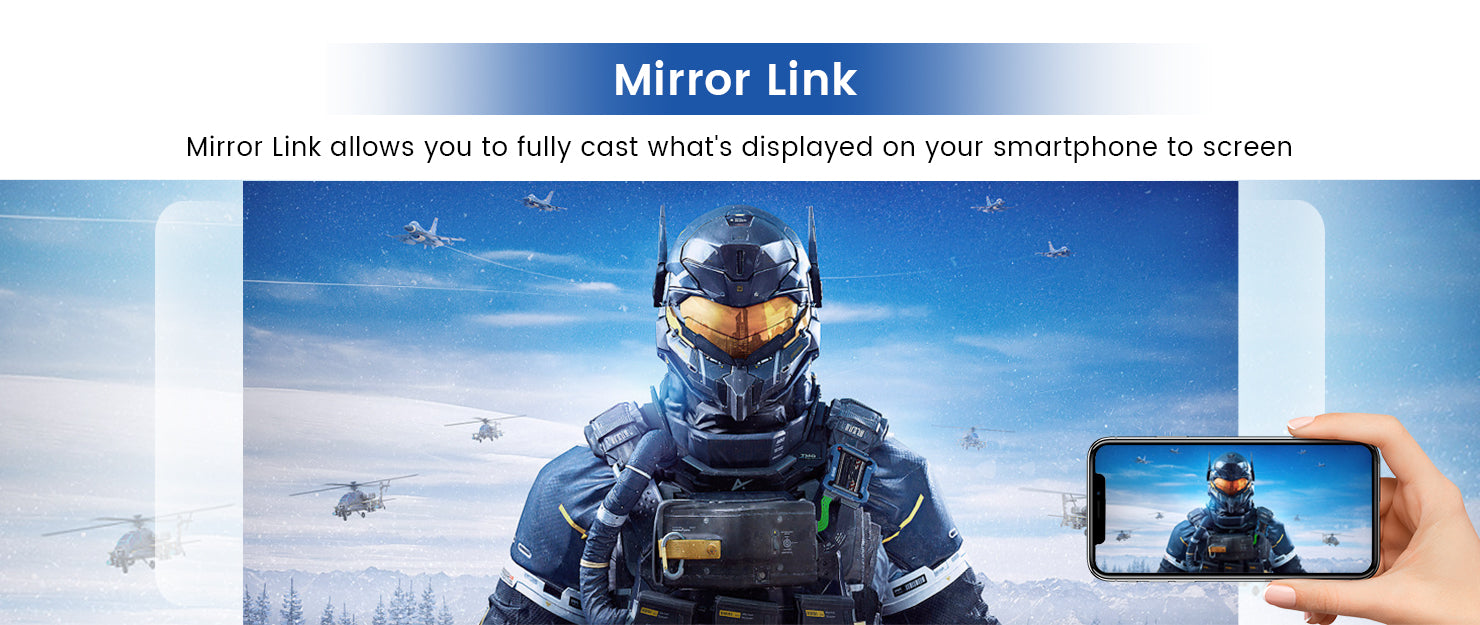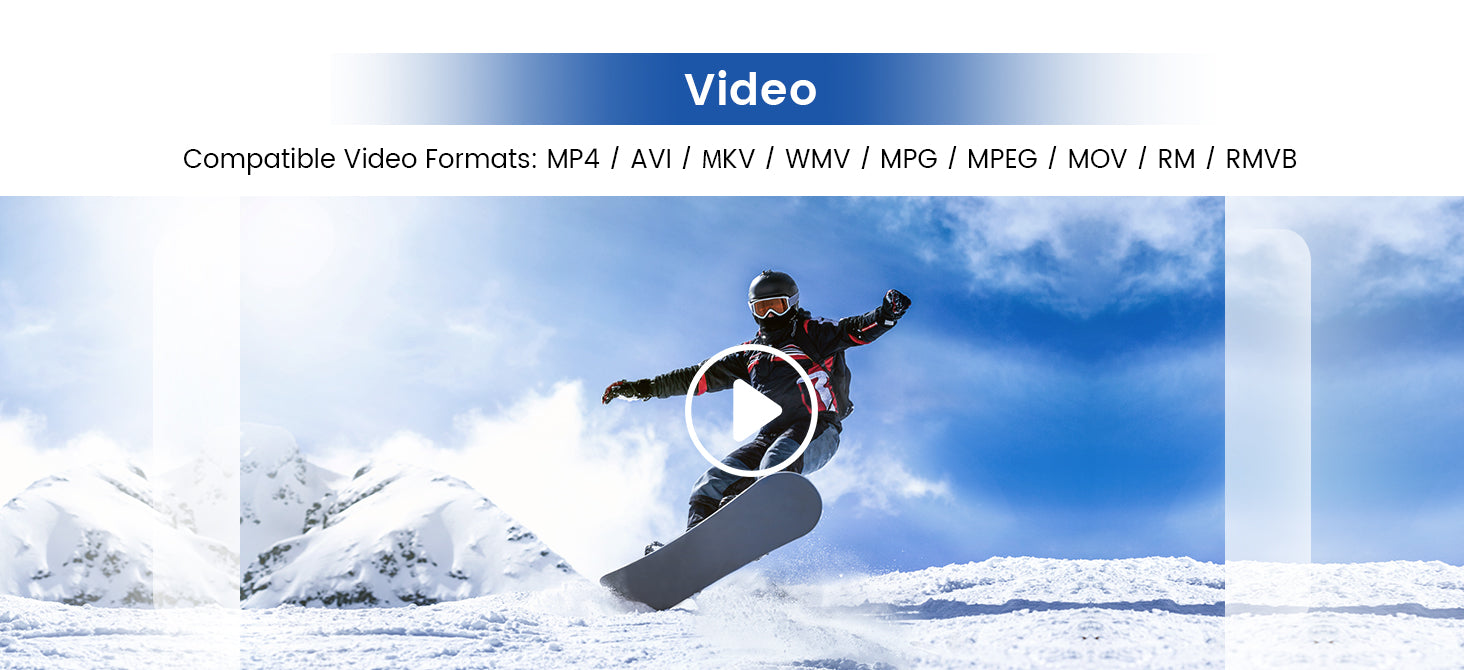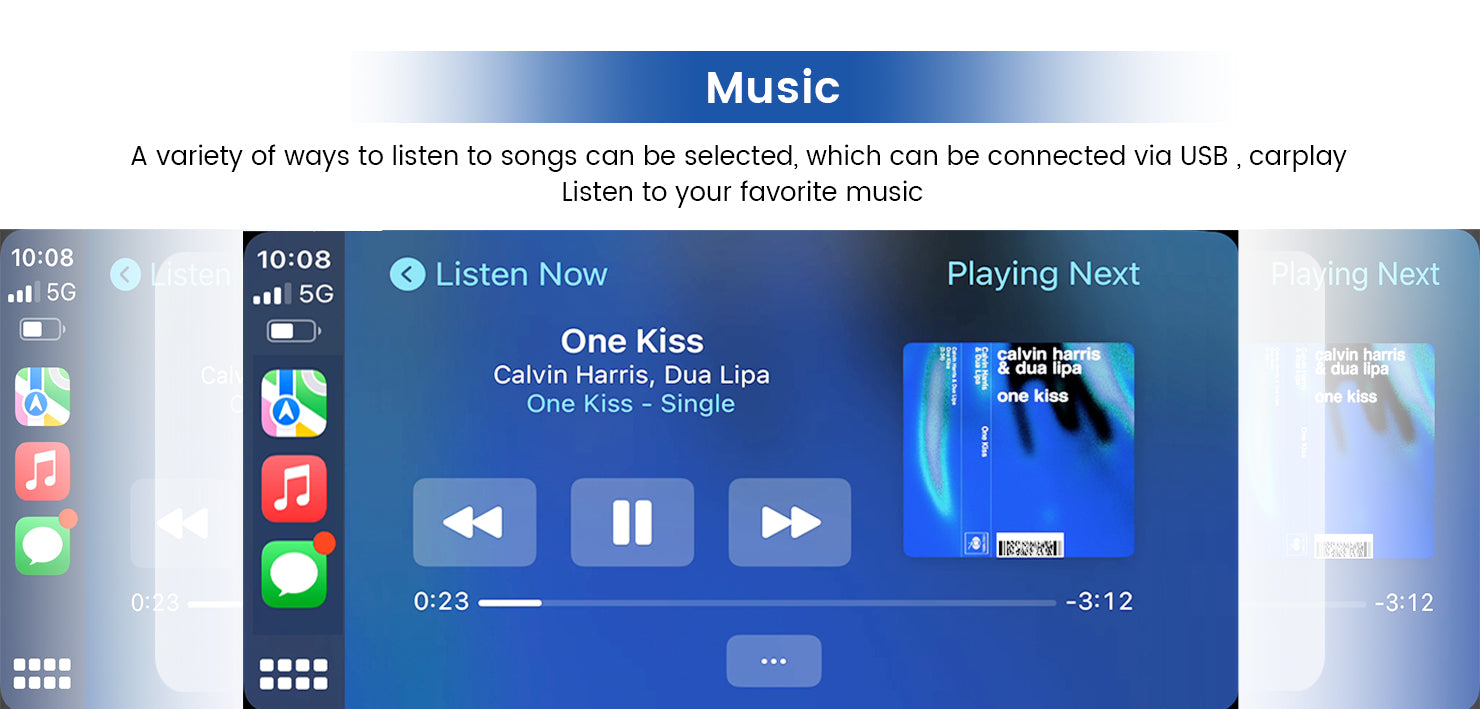 Honda Accord 2018-2022
Step 1 - remove the factory head unit (see FAQ's or video clips for further help)
Step 2 - connect the Data Cable (Vehicle Specific Cable) into the typically empty CD changer port on the rear of the unit.
Step 3 - plug the other end of the data cable into the Grom interface which is small enough to leave behind the stereo or ideally route into the glove box.
Step 4 - connect your chosen accessory cables and route to your preferred location around the drivers seat.
Step 5 - Install head unit and enjoy!


No fuss, easy DIY plug-and-play installation
No wiring needs to be cut or soldered.
The installation of this kit should not affect your vehicles warranty.